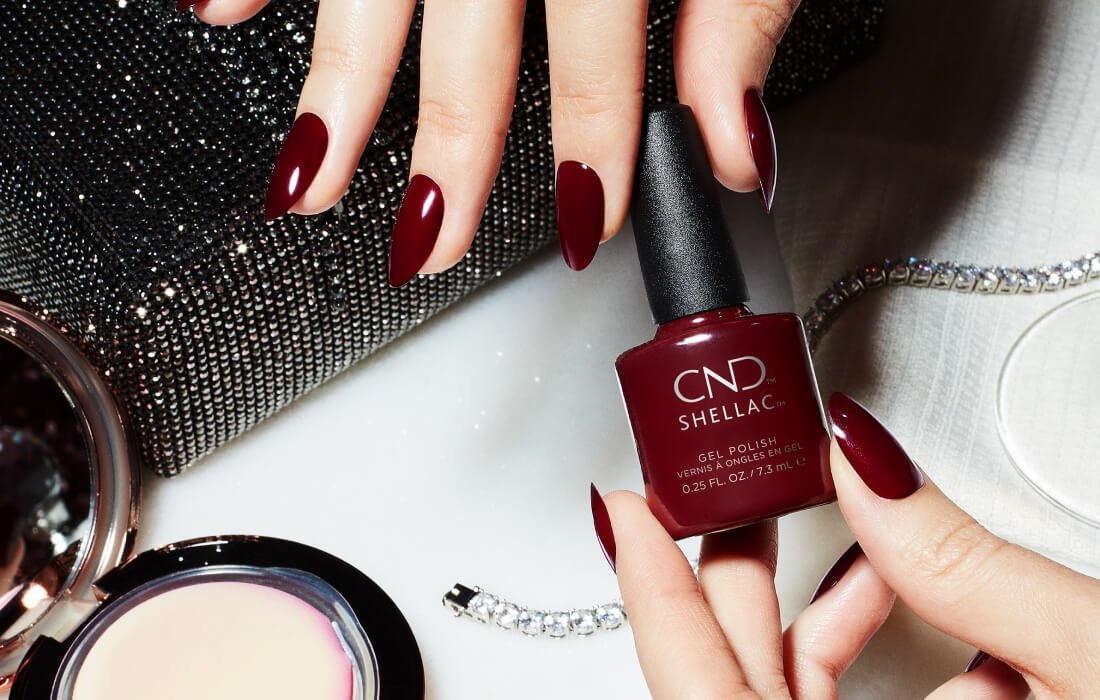 It's Christmas time – a time for some self-care and pampering. Undoubtedly, you want to give your clients preferential treatment.
Still unsure how to rock this season? Well, worry not!
A dash of shimmer, a splash of gold, and a dab of drama never did anyone wrong.
With the holiday season just around the corner, we can't wait to share the goodness of beautiful nails with you. We have taken the hassle out of choosing the perfect paint, and here we present to you the CNDPartyReady Collection.
A dash of shimmer and a Splash of Gold Can Bring in the Christmas Cheer
May the stars shine down upon you with these ultra-elegant nails. Perfectly painted nails with glittering stars are a winner every time.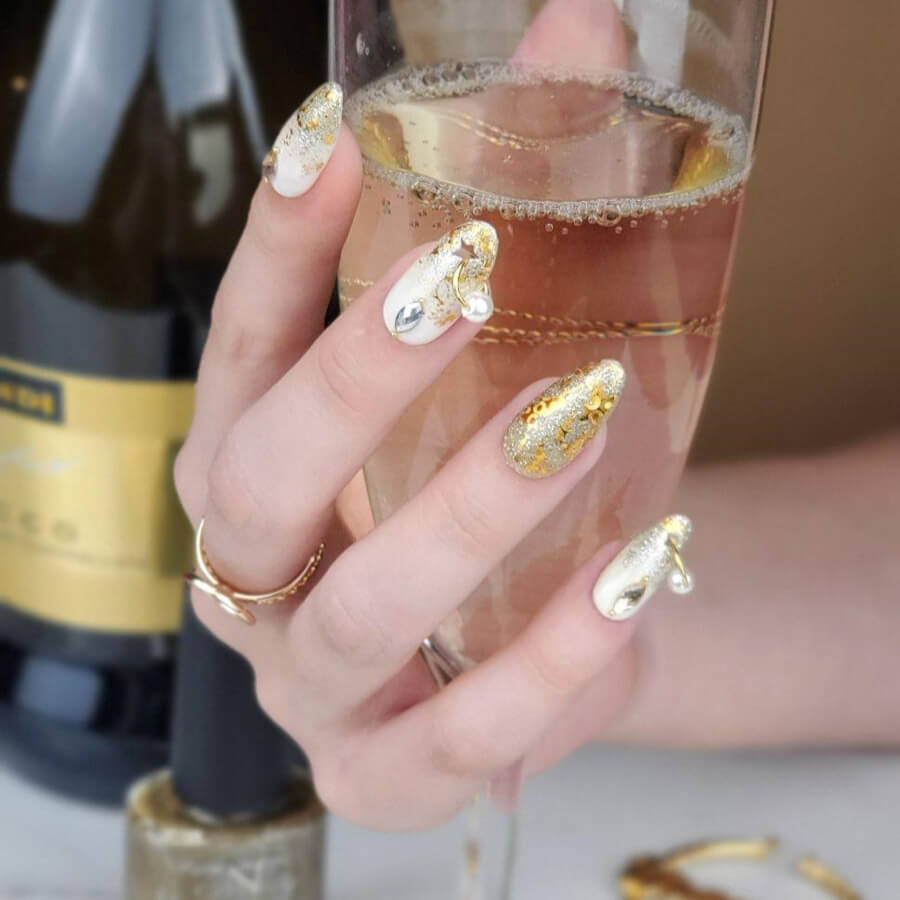 We absolutely love this beauty from @tamaradillulo painted to perfection using White Button Down and nail art created using Glitter Sneakers, foil, and jewels.
Pro-tip- Give your nails a Top Coat for high shine and long-lasting appeal. We are sure your clients will love these too.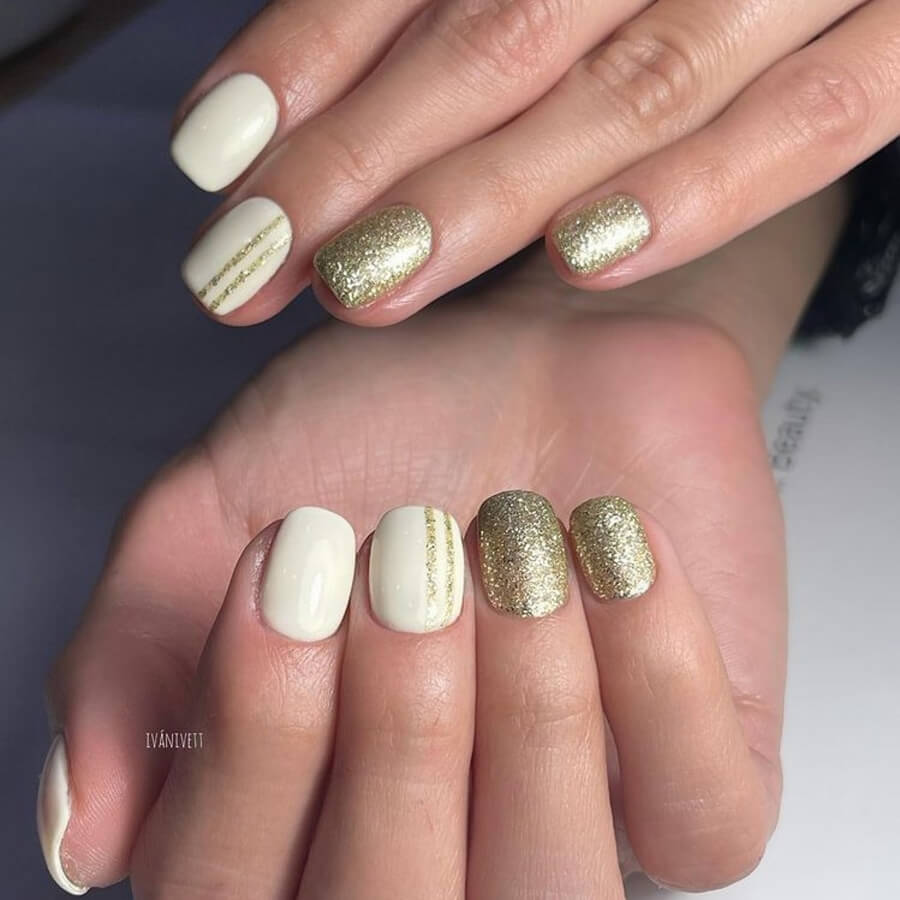 Like @ivettnails, who is wearing Silk Slip Dress and Glitter Sneakers to create this look, we believe that all that glitters is certainly gold.
Or you could, better yet, go for CNDPartyReady Glitter Sneakers shade for a complete golden makeover. What's a party without shimmer?
Get PartyReady for the Sweater Season with these inspired looks!
Subtle and stunning sweater nails featuring CND White Button-Down shade is what the season is all about.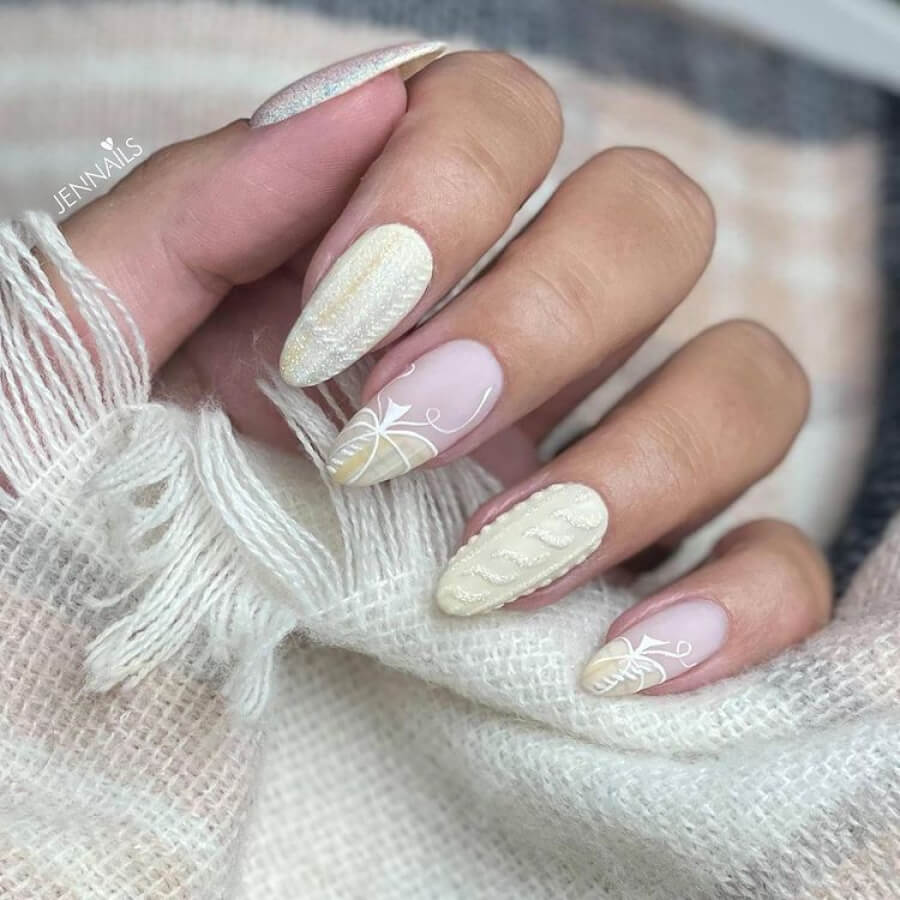 We love this exciting take on knitted sweaters by @jennails.dk.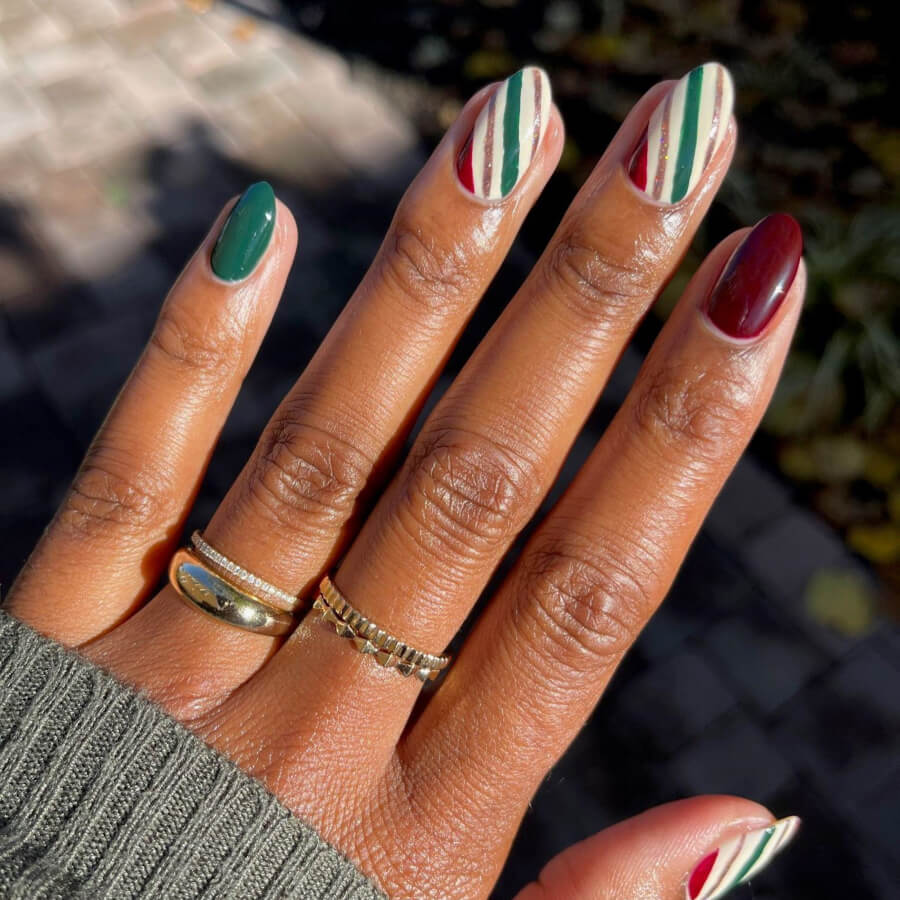 Take a look at these stunning nails that are nothing short of an art form @lolo.nailedit made using CNDPartyReady collection shades, Signature Lipstick, Statement Earrings, and more.
The holiday season is here with these Christmas Inspired designs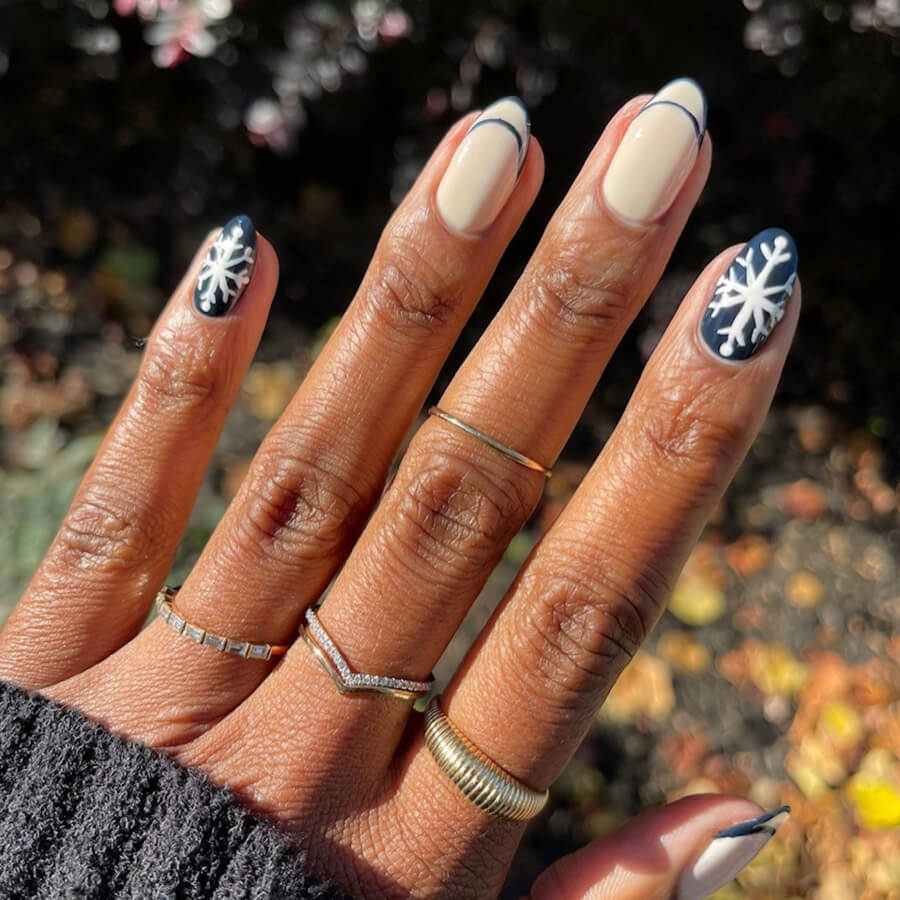 We promised snow, and we have delivered it. This ultra-cute snowflake design created by the shades High Waisted Jeans, Cream Puff, and White Button Down by @lolo.nailedit seems to conjure up the magic of winter.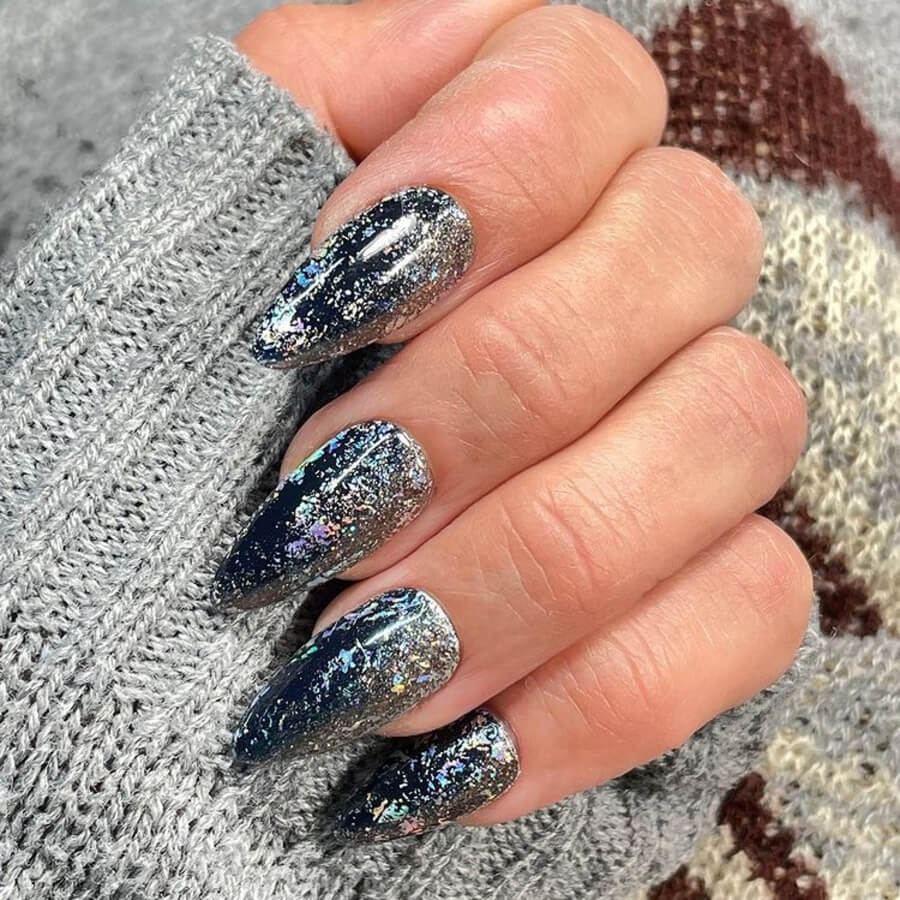 The transition from fall nails to winter nails with this super-stylish shade High Waisted Jeans and Glitter Sneakers. Thanks for the inspiration @4thelovofnailsbylauri.
For a Life full of Exciting Twists and Twirls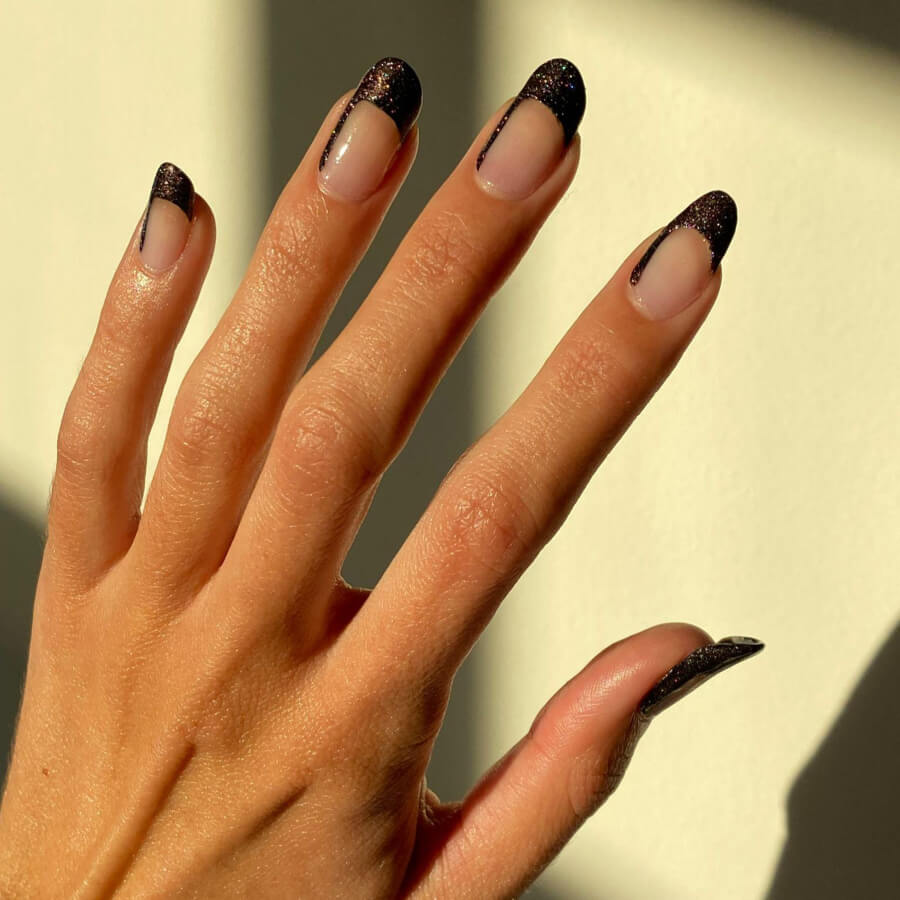 Gorgeousness redefined with this cute twirly take on French Manicure from @laurenladnier rocking CNDPartyReady collection – High Waisted Jeans creating drama under a layer of Statement Earrings.
Be Subtle. Be Spicy. The Choice is yours.
We personally recommend the universal favorites, Silk SIip Dress or White Button-Down shades for a subtle and elegant look. Perfect for both traditional and contemporary outfits.
To turn up the spice quotient, a dashing red fits the brief to the tee. CNDPartyReady shade Signature Lipstick is the last word in glamour.
We absolutely loved these nails transforming into crowns of glory with the CNDPartyReady collection.
Conjure some festive magic, throw up some pixie dust, and bask in the season's blessings with the CNDPartyReady collection. These show-stopper ideas are what your clients are looking for this party-season, let's give them exactly what they deserve.