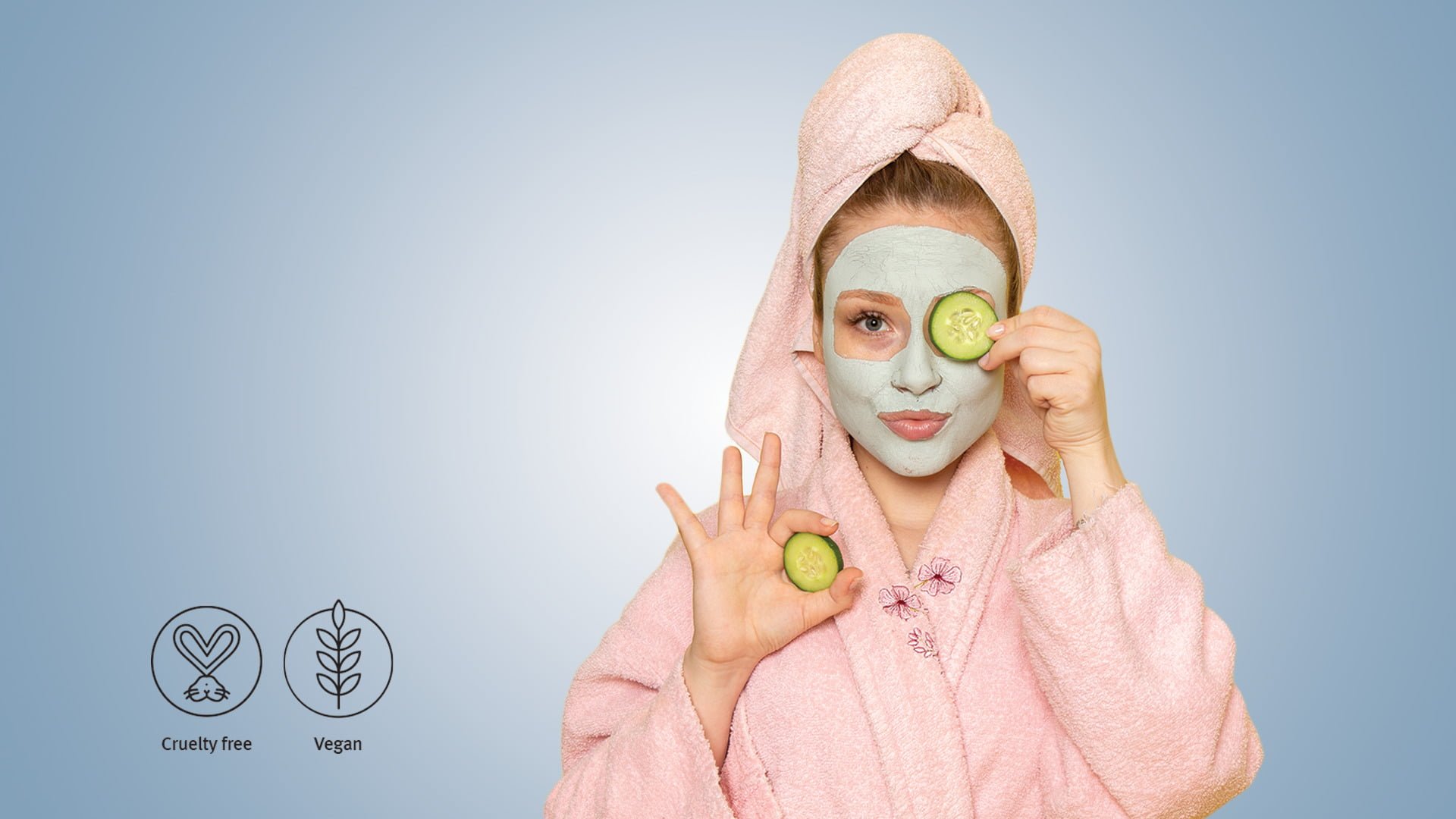 Vegan skincare and beauty products are becoming increasingly acceptable in society nowadays. Fortunately, the market has never had so many possibilities! Are you looking to participate in the Veganuary 2023 challenge? If yes, then you've come to the right place. We'll introduce you to the fundamentals of vegan skincare and beauty products that will set the right tone for your vegan skincare journey.
What is Vegan skincare
In the most basic sense, "vegan skincare" must not contain any animal-derived substances. That's all. A vegan skincare product is one that comprises only plant-based, mineral, or synthetic substances and never contains any animal-derived ingredients.
If you're wondering whether animal-based products are that common in skincare products, yes, they are! Although plant-derived alternatives to many skincare products are becoming more prevalent, compounds such as lanolin, collagen, and keratin are all sourced from animals. By-products of bees such as honey, beeswax, propolis and snail mucin are other typical animal-based components that you may encounter in skincare products.
Vegan vs Cruelty-Free Skincare
The terms "vegan" and "cruelty-free" may appear to be one and the same, however this is not always the case. In general, "vegan" denotes that a product has no animal-derived substances, whereas "cruelty-free" means that it has not been tested on animals. In summary, a "cruelty-free" product is defined by its development method rather than its contents.
A product that has no animal ingredients may yet be tested on animals – making it "vegan" but not "cruelty-free". In contrast, a product that has not been tested on animals may nevertheless contain animal-derived ingredients – making it "cruelty-free" but not "vegan".
Vegan vs Natural Skincare
A "vegan" product and a "natural" product are in no way the same. A vegan product contains no animal-derived ingredients, whereas a natural product contains no synthetic additives. A vegan product may include exclusively synthetic substances. On the other hand, while a natural product might only have natural ingredients, some of them might come from animals. Knowing precisely what you're in the market for will enable you to shop based on your requirements.
Benefits of vegan skincare
You need to understand why vegan skincare is the best option for you before you replace your skincare products with vegan alternatives. Whatever your skincare routine necessitates, there are vegan substitutes that can replace your current beauty products while being more effective. The benefits of vegan skincare are expounded below;
Less Harsh Chemicals
Natural and organic ingredients are used to make vegan skincare products. This implies that the products contain fewer harsh chemicals. The absence of chemical additives is incredibly beneficial for persons with sensitive skin. If your skin frequently reacts to beauty products and you can't seem to get something that doesn't aggravate it, consider switching to vegan skincare products. Natural substances are generally kinder on the skin. Using vegan skincare can save you from having rashes, irritation, and acne.
No Drying Agent
On top of being gentler on the skin, vegan skincare nearly never contains drying ingredients like sulfates. In other words, vegan skincare will be better for you if you have dry skin than skincare products that allege to hydrate and moisturize your skin. Due to the absence of drying ingredients like sulfates, vegan skincare is significantly more hydrating, nourishing and restorative.
Rich in Vitamins and Antioxidants
Vegan skincare contains a higher concentration of vitamins, minerals, and antioxidants than non-vegan skincare because it is plant-based.  These plant-based nutrients are extremely beneficial and effective in keeping your skin healthy. The vitamins, minerals, and antioxidants will aid your skin by correcting any damage inflicted by harsh chemicals. Your skin will stay healthy and young-looking thanks to the advantages of pure and natural skincare components.
Natural Fragrance
Fragrance is mostly added to skincare products to make them more enticing. Unfortunately, many beauty products do not divulge the fragrance's constituents. This means that the pleasant-smelling product you own could have been made with harsh chemicals that may potentially cause skin irritation. Natural components imply that the fragrance is oftentimes natural.
Good for the Environment
Vegan skincare isn't just beneficial to you and your skin, it is environmentally friendly as well. You should be delighted with the products you use on your skin and their impact on plants and animals. As vegan skincare products are free of harsh chemicals, they are more sustainable for the environment. Any products washed away in water runoff will not endanger the environment or have a tough time decomposing in the soil. This may appear to be a minor upside, but it may make a significant difference when people finally grasp and comprehend the numerous advantages of utilizing organic skincare.
Now that you have a fair idea of what vegan skin care routine is, let us introduce you to some of the best skin care products in the beauty industry that are vegan.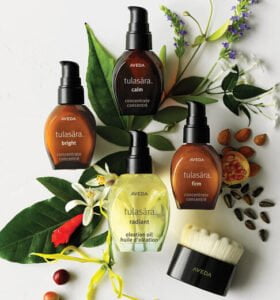 Aveda Tulasāra Collection
A rich, radiance-enhancing collection that instantly infuses skin with a radiant glow, visibly smooths fine lines and helps strengthen skin's defenses against environmental aggressors. It perceptibly transforms your skin and accelerate your journey to glowing, healthy-looking skin. Restore, refresh, and brighten each morning with tulasāra™ skin care collection.
Aveda Botanical Kinetics Collection
All living things have energy, and botanical kinetics™ brings plant energy to your skin, restoring its natural beauty every day. This range exfoliates, treats, moisturizes and protects your skin with high-performance formulas made of potent plant ingredients.
      Aveda Outer Peace Collection
     Clarity is a beautiful thing for yourself and for your skin. This range relieves blemished skin               with the power of botanicals. It is infused with powerful plant extracts and is ideal for acne-               prone skin.
If you're a spa/salon looking to go vegan in your spa treatments, we've got something for you as well.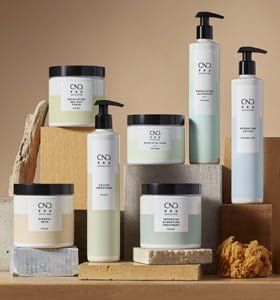 CND PRO SKINCARE Collection
A professional range of skincare-inspired spa products. The collection is enriched with a natural origin prebiotic complex and is designed to help strengthen the skin's natural defenses. The vegan, eco-friendly range is housed in 100% PCR bottles and jars and contains natural origin ingredients such as Eucalyptus, Avocado Oil, and Shea Butter for healthier-looking skin. The entire line is suitable for all skin types and is dermatologically tested.
For best skin care results, always choose authentic skincare brands from trusted suppliers only. Creative Beauty Source is the best skincare brands supplier in the UAE. We supply skin care product in Dubai and across the GCC. We look forward to taking care of your skincare needs very soon. Best wishes on your journey to a more vegan beauty routine!