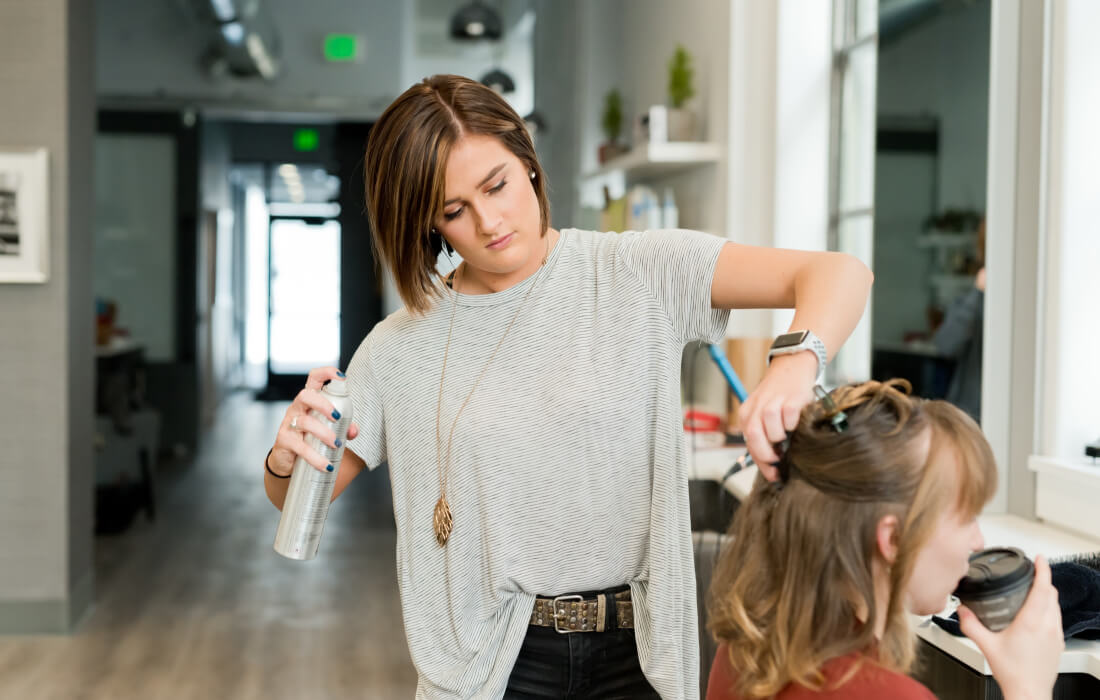 Building a successful salon is not an easy task, as standing distinctly apart from the competition is nothing less than a challenge. Whether you have been a part of the industry for years or just starting, you are bound to make a few mistakes along the way. 
To help get a head start to success, we give you ideas on avoiding these pitfalls and maximizing the odds of success. 
Not Establishing a Distinctive Brand 
If you want to be recognized as a professional beauty salon, you have to create a distinctive brand for yourself. To create one, you need to have a plan and identity for your brand, a message, and a clear idea about the value you will provide to your target audiences.
The competition in the beauty industry is fierce – without a distinct brand, you might just be lost in the crowd. Make the brand memorable by associating with high-quality brands and products.
Create a niche market for yourself, identify yourself with salon suppliers of top-end brands, and deliver only those products that can satisfy your target market.
Not using the Market Trends to the Fullest
.
The beauty industry is continually transforming and growing, and your salon has to keep pace with the market or lose relevance.
Always make sure you are in sync with the latest trends and demands of your customers. If you don't know what sells currently and are outdated, you can't project yourself as a luxury salon.
The organic market is seeing exponential growth due to a massive demand for organic, sustainable, and natural products. When you have a considerable portion of your customers demanding organic products, you have to cater to their needs by bringing high-end brands like Aveda to the fray.
Another current trend is the growing demand for halal-certified beauty products. By partnering with a salon distributor who delivers such top-notch trendy products as Andrea that offers halal-certified nail polishes, you can become a salon of choice for your customers. 
Not Collaborating with Finest Suppliers and Brands
There are numerous brands in the market, but not every brand can match the image of your salon or satisfy your client base. You have to select the right brands keeping in mind your customer market and their preferences. 
It is essential to continually partner with established salon suppliers in UAE and brands so that you can consistently offer quality products to your clientele. Moreover, a renowned supplier would be more likely to provide the latest trending products to you, in addition to providing exclusive professional salon training in UAE on using the new products.
Not Focusing on Growth
Running a salon business is certainly not easy, but in the race to outrun the competition, you could be forgetting to learn and grow. This business demands a proactive and creative partner, and you must commit yourself to continue keeping the learning curve moving.
The beauty industry is ever-transforming, and you have to commit to understanding the vibes of your market, implement the latest trends and take your customers along a luxury journey. For this, you have to make sure to engage with industry experts, top-notch suppliers, high-end brands, and trendsetters. Also, focus on learning all the latest techniques, refine your art and take the customer experience to the next level.
Wrapping Up
While these were the four major common mistakes salons make in marketing their brands, it is by no means an exhaustive list. Yet, you have a much brighter and better chance at success when you keep these points in mind and refrain from committing the same mistakes.