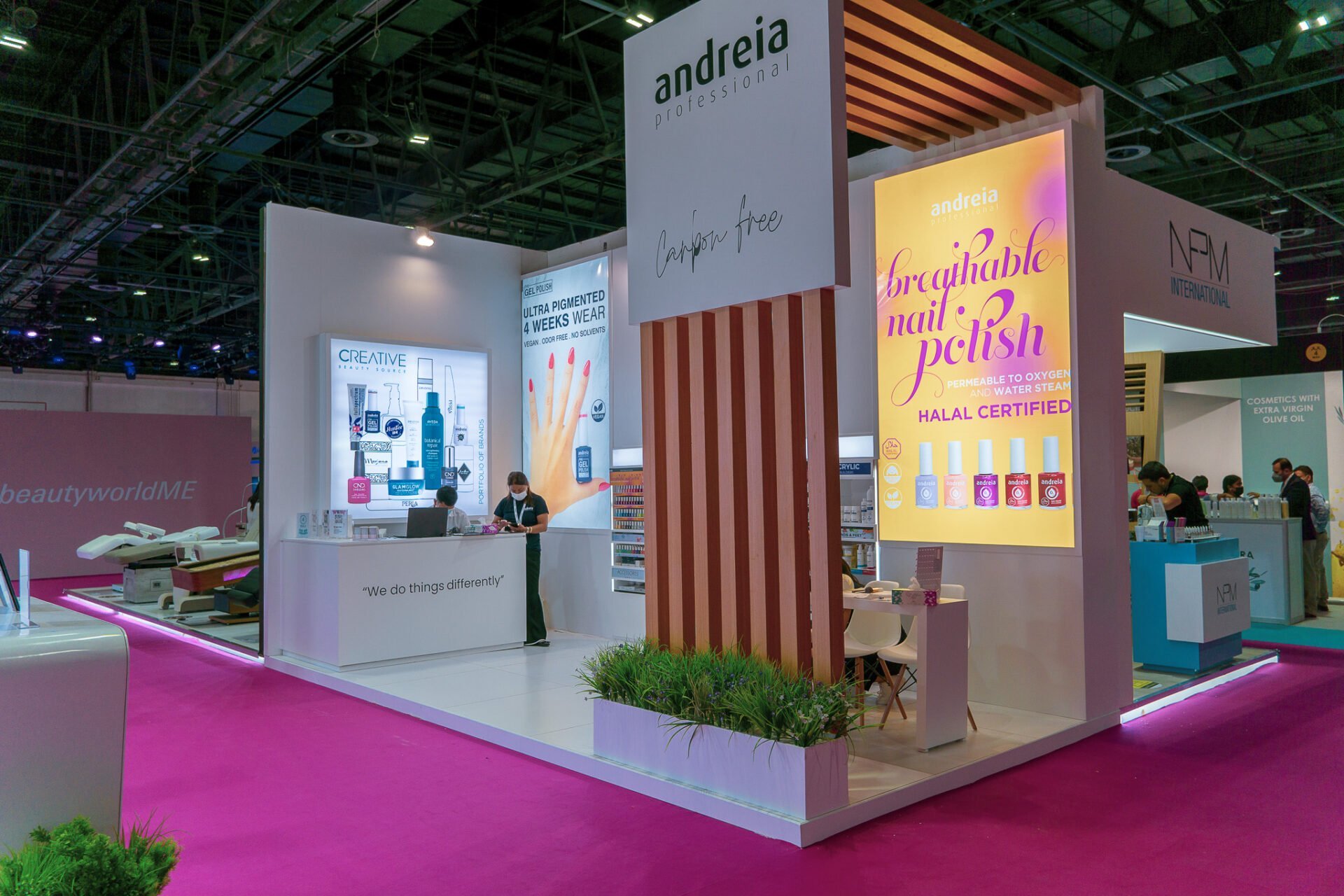 BeautyWorld – We're Invited and so are you!
Come with us to Beautyworld – to explore Andreia, the latest trends, and the season's favorite colors. Our nails are sassy, sophisticated, and splendid. And we are ready to showcase them at the gala.
We are invited!
We have been invited to one of the beauty industry's most prestigious international events – the Beautyworld Middle East – from October 5th to the 7th in Dubai.
We are going! And we are taking you with us.
Our nails are meticulously manicured. Perfectly polished with the most vibrant colors. And liberally sprinkled with dazzling diamonds and sparkling stones.
Our nails are red-carpet-ready with Andreia Professional.
Andreia is known for introducing the most trendy and innovative products to the market. We are the industry leaders in the Portuguese Professional beauty scene. Our wide range of exquisite nail care and beauty wares has made us the leading supplier and manufacturer of premium cosmetic products. We specialize in delivering only the most sophisticated nail products to our esteemed customers who deserve nothing but the very best.
We are professionals – we believe in precision, perfection, and innovation.
We will be interacting with the beauty business top names – nail to nail – during this 3-day event and exhibit all our finest polishes, matchless manicures, and elegant nail grooming products.
The Beautyworld Middle East is the largest international beauty trade fair hosting top names from 54 countries. This mega event will connect us with the most eminent industry names, and we will learn about the beauty trends shaping the post-pandemic world. It's not surprising that Dubai is the venue – because Dubai is the place to be for glitz and glamour.
We are going to let our nails do the talking at the international Beautyworld gala.